Software Consulting & Development
Get your Software & Web Development with an experienced and professional team.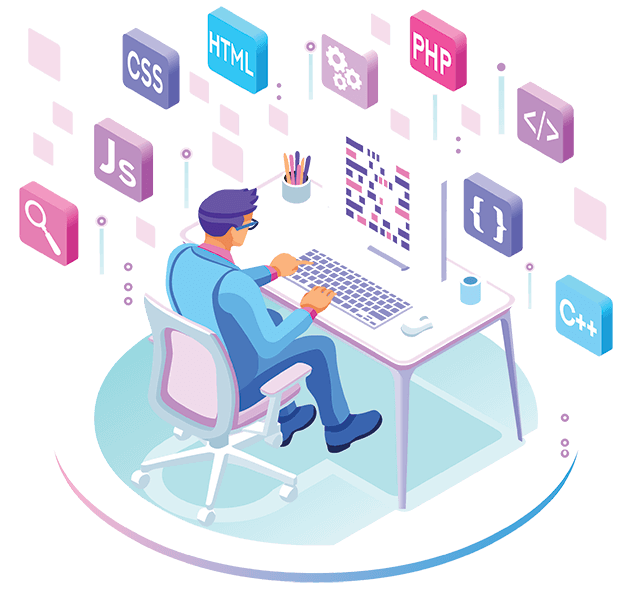 Software Consulting & Web Development with Confidence
Software Consulting can be stressful – Get an experienced dev team to help you
Do you have an idea for a great project? – It is important then to start with the right foot by getting your website or software well developed and structured. Don't risk trying anything less!
Software & Web | Programming Languages
Software Consulting & Web Development | Software Architecture, Planning and Development | Excellent Prices | Experienced Dev Team
NodeJS + NextJS (React + SSR)
This option has an advantage in the speed of future applications and in the speed of development.
ASP.NET Core + NextJS
This option has great opportunities for security at the project level. (When security is of high importance)
PHP + JS (React / Vue)
We also develop on this technology stack, but this is a slightly outdated approach, however not a bad one.
How much does Software/Web Services cost?
It depends on the size of the project but to understand better, a small to medium software development project may take anywhere from 260 hours to 500 hours and costs may be in the range of €15,000 to €20,000.
Bigger projects may cost more and some may reach a range well over €50,000.
The biggest projects may cost several hundreds of thousands of Euro having a big team of developers, designers and project managers working in them.
When hiring us for your project, you can rest assured that we will attempt to reduce your costs while delivering a TOP Class finished software or web development project using the following:
A project manager dedicated to your needs around the clock.
A highly qualified team of developers and designers working full-time in your project.
An offshore strategy to reduce costs without sacrificing on quality and professionalism.
Why should you hire my team?
Software consulting, and web development can be time-sensitive and cost-effective when making the right decision.
Unfortunately, making the wrong decision will cost you a lot more in the long run in many different aspects.
You should always keep in mind before engaging with software and web development the following:
1) The Security of your system – Will you store important and sensitive data? Then you should invest in security when coding your software and website applications.
2) Speed of production and loading time – If you intend of having a fast web application or software, It is extremely important to consider this before the start of the project.
3) SEO and Marketing – If your Website, Web application or Software will rely on search engines and paid advertising for marketing purposes, then the code must be clean and structured in accordance with the different Google regulations along with the content of the site.
I will be happy to explain all in detail and help you decide your choice according to what best suits you.
Software/Web Development Rates
Our Rates Explained
Our objective is to give you an end product that surpasses your expectations.
Our rates involve a number of tasks and qualified professionals that will work according to your time frames, budget and goals keeping always in mind maximum costs reductions and attempting to give you the best investment and value for your money.
Get in touch today to discuss your project and your best options.